Services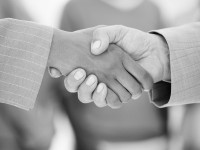 "If you see in any given situation only what everybody else can see, you can be said to be so much representative of your culture that you are a victim of it." – S. I. Hayakawa, Semanticist and former senator
Leveraged Strategic Solutions
We are solutions architects and expert business strategists who offer a blend of left-brain business know-how with right-brain intuitive sensing for a creative approach to consulting that focuses on people and profits.
We based our consulting methodology on one primary insight we gleaned from working with companies and corporations – the client company, its employees and its clients have the answers. What they don't have is perspective and how to move from where they are now to where want to be. That's what Rapid Success Partners offers…new perspective, a fresh viewpoint, strategic vision and actionable real-world implementation.
We support companies within four active cycles within business:
Create – You are ready to create a new division, a new group, a new product.
Redefine – You've evolved and want to update the way your company interfaces, markets and relates to clients.
Grow – Your company is doing great, but you are ready to make the big leap.
Change or Improve – It's time for a big shift. From key executives leaving to revamping service offerings, change encompasses a wide spectrum of natural business evolutions.